The Ultimate Flexible Office Space Benchmarks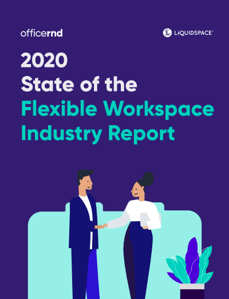 This 2020 state-of-the-industry survey showcases where the flexible workspace industry is heading, not only from operators', but also from members' point of view. You'll learn important benchmarks like space occupancy, members' preferences, and demand and supply trends.
The document includes data from before the crisis, as well as comments from industry experts on what we'll expect in the future due to COVID-19.
💡 What you'll learn:
What do other operators consider important
What do members want from a coworking space
How is COVID affecting the flexible workspace industry
🌎 Markets covered: US, Europe, APAC, Canada, The Middle East & Africa
Complete the form on this page to access your free report now.